Christmas In August Boot Camp Sale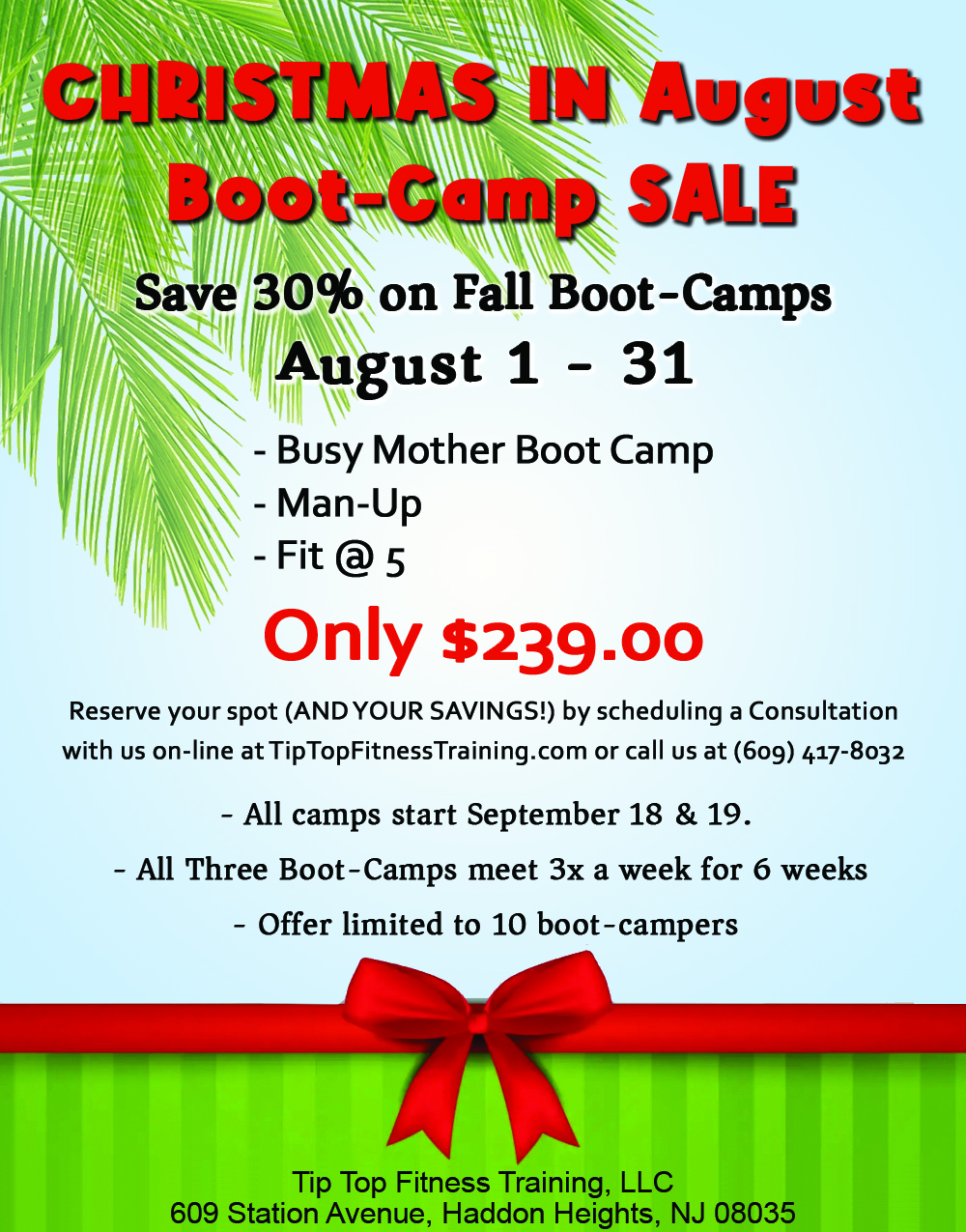 Join Our Boot Camp in Haddon Heights to Get In Tip Top Shape.
Join us for our exciting "Christmas in August" Boot Camp sale and kickstart your fitness journey before the holiday season! Take advantage of this limited-time offer to secure your spot in our upcoming Boot-Camps starting on September 18 and 19. Don't miss out on this fantastic opportunity to get in shape, stay motivated, and achieve your fitness goals. Get ready to experience a fun and challenging workout program designed to transform your body and boost your energy levels. Embrace the holiday spirit early and gift yourself the joy of a healthier and fitter you.Special discounted rates for a limited time only
Experienced and passionate trainers to guide you
Tailored workouts to suit all fitness levels
Supportive and motivating group atmosphere
Fill out the short form below today!!!